Customer Service
If you have any questions about your order or about an item, please E-mail us.
ORDERS
Orders are processed in the order they are received. Normal processing can take between 48 and 72 hours. Upon verification and approval of payment, your merchandise will be shipped out as soon as possible. Shipping transit time is dependent on the level of service you select.  Additionally, processing & shipping times do not include non-business days (i.e., Saturdays, Sundays, & holidays). IF YOUR ORDER IS ESPECIALLY URGENT, WE STRONGLY RECOMMEND CONTACTING US VIA E-MAIL SO THAT WE MAY EXPEDITE SHIPPING.
HPDSIGNS.COM
Terms and Conditions
These terms and conditions apply to the viewing, purchasing and sale of products through www.HPDSigns.com (the "site"). By viewing this site, placing an order or completing a purchase, you agree to be bound by and accept these terms and conditions.
Limitation of Liability
HPDSigns.com will not be liable for any indirect, special, incidental, or consequential damages, whether based on contract, tort, or any other legal theory, including without limitation loss of profits, loss of business, Fines, Labor or other economic damages. HPDSigns.com is not responsible for delays in delivery which result from any circumstances beyond its control. HPDSigns.com's aggregate liability shall not exceed the purchase price paid for any products purchased through this site, or, if no such products were purchased, ten dollars ($ 10.00).
Shipping
Most products are shipped USPS regular mail from the nearest HPDSigns.com warehouse to your location the shipping time is 7-10 Busniess days but if you need rush shipping and it is not available please call us to get a price.
Returns
If for any reason you are dissatisfied with a purchase you made from HPDSigns.com, you may return the merchandise within 15 days. Please contact customer service via e-mail for an authorization number . Customers will be responsible for shipping charges on cancelled orders. Due to their nature, custom and made-to-order products cannot be accepted for return unless the product was initially defective. If a product is damaged during delivery to you via UPS or Parcel Post, you must note the extent of the damage on the back of the packing list. Once complete, forward the form to HPDSigns.com and hold the damaged materials for disposition instructions.We will issue credit for returned product promptly upon receipt. The returned items must be in undamaged condition and suitable for resale. Shipping costs on the original order will not be refunded, and you are responsible for return shipping.
Order Changes or Cancellations
You may cancel your order for any reason, and receive a full refund provided your order has not been shipped. If you want to cancel your order with us, please do so quickly, most of our products are shipped within 1 to 5 business days. You must receive a confirmation of your cancellation either over the phone and/or by email for it to be "officially canceled".
If you need to make changes to your order or shipping address please call our Customer Service Department.  Once an item has shipped, the terms of our Returns policy will take effect.
Exchanges:
We will exchange items purchased from us for products of equal value. You are responsible for shipping costs on the new product and return shipping on the existing product. If new products are sent before we receive your return, we will issue credit for the returned product promptly upon receipt.
Payment Terms
For those customers with established HPDSigns.com credit, payment terms are all major credit cards at purchase.
Credit Card Screening
HPDSigns.comhas stringent policies when it comes to credit card screening and is dedicated to protecting our customers from credit card fraud. To protect the security of your credit card and help expedite your order, if your order is shipping to an address that is not the same as the billing address on your credit card, you may be asked to list the alternate address with your credit card company.
You can call your credit card company in advance and place an alternate address on file with your credit card to speed up the processing time of your order. Simply call the 800 number on the back of your credit card and ask the agent to add the address to the notes on your account. This note on your account authorizes purchases that are delivered to a destination other than your billing address. Failure to do so may delay the processing of your order.
Note:   Your receipt of an electronic or other form of order confirmation does not signify our acceptance of your order, nor does it constitute confirmation of our offer to sell.  HPDSigns.com reserves the right at any time after receipt of your order to accept or decline your order for any reason. We may require additional verifications before accepting any order.
Pricing and Specifications
All information regarding pricing, products and services is subject to change. HPDSigns.com reserves the right to make adjustments to pricing and products for reasons including, but not limited to, changing market conditions, discontinuation, unavailability, manufacturer price changes and errors in advertisements.
Prices listed are net and do not include shipping charges, handling fees, taxes and/or duties or special crating requirements for export shipment. Those customers who claim exemption from taxes or duties arc responsible for providing HPDSigns.com with the necessary documentation at the time of purchase or taxes will be added to their order. HPDSigns.com strives to maintain prices at the lowest level. Occasionally, prices change without notice due to circumstances beyond our control.
Objectionable Content
HPDSigns.com. is a family owned business with family values. As such, we have set certain thresholds for the content we sell on our website - and that we ask our employees to produce. We will not produce materials that:
- Include hate speech or racial or ethnic slurs
- Directly insult the USA
- Are abusive, harassing, obscene or libelous
- Encourage violence or illegal activities
- Are pornographic or exploit children
- Infringe or violate any party's patent, trademark, copyright or other proprietary right
We reserve the right to contact you if you submit a custom sign that we feel includes objectionable material. We will either jointly modify the content or we will promptly refund your money and cancel the order. We also reserve the right to act on objectionable material submitted to us.
Applicable Law
This site is controlled by us from our offices within the State of NY, United States of America. By accessing this site you agree that the laws of the State of NY, without regard to conflicts of laws principles, will apply to all matters relating to the use of this site and the purchase products available through this site. Any litigation will be brought exclusively in King county New York and customer consents to the jurisdiction of the Federal and State Courts located therein, submits to the jurisdiction thereof and waives the right to change venue.
Entire Agreement
These terms and conditions constitute the entire agreement and understanding between you, the customer, and HPDSigns.com concerning the subject matter hereof and supersedes all prior agreements and understandings of the parties with respect thereto, including any oral statements made by HPDSigns.com representatives or any alternate terms supplied by you to HPDSigns.com unless otherwise agreed to by HPDSigns.com in writing. To the extent that anything in or associated with site is in conflict or inconsistent with these terms and conditions, these terms and conditions shall take precedence.
Printing of HPDSigns.com Logo or Buildingsigns.Com Logo and Part Number on Signs
All Our sign products have the BuildingSigns.com logo and part number printed in small print on the front of the product. This is for both reordering purposes for the end user and as a recall mechanism to manage the return of product if necessary.
Wholesalers Custom products can be printed without our logo and part number number  if requested at the time of ordering.
WARRANTY
All products are warrantied by HPDSigns.com to be free of defects in material or workmanship, at the time of shipment.  HPDSigns.com liability shall be limited to replacement of the product, if it can be determined that the product was defective at the time of shipment.  Defective products, subject to the inspection by HPDSigns.com, will be replaced or repaired on a no charge basis. Damage caused by, accidents, or improper use, is the responsibility of the Buyer.  HPDSigns.com is not responsible for misuse of the products, or if the Buyer is unable to use the product. This warranty is in lieu of any other warranty expressed or implied.
All shipping costs related to returning the product to the Manufacturer for inspection will be prepaid by the buyer. Shipping costs will be reimbursed if parts are determined to be defective. Shipping non-defective parts back to the Buyer will be paid by the Buyer. All expenses, losses in revenue, and labor charges arising or originating from the failure of defective parts will be borne by the Buyer.
The requirements for sign content are determined by intended use and by applicable regulation.  BUYER is responsible for determining the appropriate content for a sign.  HPDSigns.com makes no warranty or representation of suitability of a sign for any specific application.IT IS THE CUSTOMER'S RESPONSIBILITY TO ENSURE THAT THE SIGNS THE CUSTOMER ORDERS ARE IN COMPLIANCE WITH ALL STATE, FEDERAL, LOCAL, AND MUNICIPAL LAWS.
The Warranty  excludes natural aging of the unit, discoloration, ordinary wear and tear, ordinary weathering, sunlight fading, or rust. It excludes staining caused by mold, mildew or tree sap and damage caused by animals including insects, vermin or household pets. The warranty does not cover damage caused by Acts of Nature including but not limited to: wind in excess of 65 mph; tornado; hurricane; microburst; hail; flood; blizzard; extreme heat; pollution or fire events.
The following actions void the warranty: improper assembly; use above intended and reasonable capacity; misuse; abuse; modification; cleaning with abrasive tools, exposing the unit to heat sources and vandalism. Painting, sandblasting, cleaning with harsh chemicals not recommended voids the warranty . Modification of the original product voids all warranties. HPDSigns.com assumes no liability for any modified product .HPDSigns.com is not responsible for: loss of use of the unit; labor for repair; inspection fees or disposal costs.
THIS WARRANTY IS NONTRANSFERABLE. IT IS VALID FOR 90 DAYS FROM PURCHASE DATE. THE WARRANTY IS VOIDED AFTER 90 DAYS.
HPDSIGNS.COM AND BUILDINGSIGNS.COM  HEREUNDER IS LIMITED SOLELY TO THE REPAIR OR REPLACEMENT OF THE DEFECTIVE PRODUCT OR PART AND IN NO EVENT BE LIABLE FOR ANY INCIDENTAL OR CONSEQUENTIAL DAMAGES WHICH MAY RESULT FROM ANY DEFECT IN MATERIAL OR WORKMANSHIP OR FROM THE BREACH OF ANY EXPRESS OR IMPLIED WARRANTY.
Find us on:
Google Map , YELP , Bing Map, MapQuest , Yellow Pages , Google Plus, Amazon.com, Buildingsigns.com , HPDSIGNS.NYC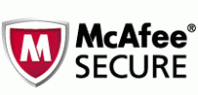 We are MacAfee Secure Site!
We are proud to inform you that our www.hpdsigns.com is a certified MacAfee secure site and has passed extensive security test which protect consumers from Valid SSL Certificate , Malware or Malicious Links, Not a Phishing Site, Not an Attack Site * , Not a Compromised Site**  viruses, spyware,  and other online threats. The MacAfee SECURE™  Trustmark only appears when the website has passed our intensive, daily security scan. MacAfee test for possible personal information access, links to dangerous sites, phishing, and other online dangers.
*Hackers create attack sites to intentionally host and distribute malicious software.
**Compromised sites are legitimate sites that are hacked to include content from attack sites.