How We Got Started
What's our story?
We started HPDsigns.com out of our Brooklyn brownstone basement. We came up with the idea when we couldn't find a one stop efficient and effective solution for obtaining all required HPD signs for our building. By opening HPDSIGNS.COM, we created an easy and cost-effective way of obtaining all required HPD signs, so that real estate owners and management companies do not have to jump through multiple hoops to obtain these government required signs.

Why keep getting fines from the city for not being compliant with HPD signage regulations when ordering the signs from HPDSIGNS.COM is so easy, cost-effective, and fast!
CONTACT US:
HPD SIGNS

2720 Atlantic Ave

Brooklyn NY 11207 US

Telephone:        +1.917-863-4950

FAX:                  +1.917-677-7217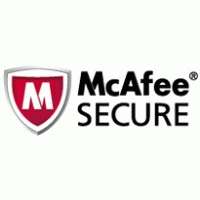 We are MacAfee Secure Site!
We are proud to inform you that our www.hpdsigns.com is a certified MacAfee secure site and has passed extensive security test which protect consumers from Valid SSL Certificate , Malware or Malicious Links, Not a Phishing Site, Not an Attack Site * , Not a Compromised Site**  viruses, spyware,  and other online threats. The mcafee SECURE™  trustmark only appears when the website has passed our intensive, daily security scan. Mcafee test for possible personal information access, links to dangerous sites, phishing, and other online dangers.
*Hackers create attack sites to intentionally host and distribute malicious software.
**Compromised sites are legitimate sites that are hacked to include content from attack sites.