HPD REQUIRED SIGNS CHECKLIST.             
¨ One (1) inspection visits frame 6 x 9
¨  Two (2) signs with name and location of person with keys to boiler room (1 in lobby; 1 on entrance door of boiler room)
¨  One (1) sign with superintendent/ janitor name/address /Serial Number / building registration number sign
¨  One (1) smoke detectors notice
¨  One (1) carbon monoxide detector notice
¨  One (1) Housing Information Guide sign
¨  One (1) gas leak notice
¨  One (1) Disaster Response Sign
¨  One (1) Garbage collection sign (if no 24 hour dumbwaiter service in building)
¨  Floor number on each floor
¨  Street number on front of building; must be visible from the sidewalk

¨  One (1) Fire safety plan Hallway
¨  One (1) Fire safety notice for fireproof / non-fireproof building
¨ No smoking – NYC smoke free air act sign

RECOMMENDED SIGNS:
¨ No storage in hallway sign
¨ Window guard notice sign
¨ NYC how to recycle sign
¨ NYC electronics recycling sign
¨ Emergency shut-off switch for boiler sign
¨ Fire extinguisher arrow sign
¨ Roof access – authorized persons only sign
¨  Fire safety Notice on each apartment door

*** There might be other signs. please check with your architect or Professional.
Save Money buy HPD Combined Notice Sign
For more information about what is required, see the laws that are referenced and the rules applicable to your city and state. This page is for informational purposes only and is not intended as legal advice, professional advice or a statement of law. You may wish to consult with an attorney.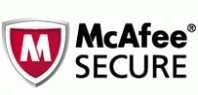 We are MacAfee Secure Site!
We are proud to inform you that our www.hpdsigns.com is a certified MacAfee secure site and has passed extensive security test which protect consumers from Valid SSL Certificate , Malware or Malicious Links, Not a Phishing Site, Not an Attack Site * , Not a Compromised Site**  viruses, spyware,  and other online threats. The MacAfee SECURE™  Trustmark only appears when the website has passed our intensive, daily security scan. MacAfee test for possible personal information access, links to dangerous sites, phishing, and other online dangers.
*Hackers create attack sites to intentionally host and distribute malicious software.
**Compromised sites are legitimate sites that are hacked to include content from attack si