In a Fire, Close All Doors Behind You SIGN (White background,ALUMINUM SIGNS 4X12)
In a Fire, Close All Doors Behind You SIGN (White background,ALUMINUM SIGNS 4X12)
In a Fire, Close All Doors Behind You SIGN (White background,ALUMINUM SIGNS 4X12)
Size 4 Inch x 12 Inch
Sign Material: Aluminium
Sign has mounting holes in each corner.

Round Corner
Sign Thickness 0.02''
Sign letters color: RED
Sign background color: WHITE
Fire Department required sign: YES -NYC Admin code 15-135
Effective Date: 
Friday, November 15, 2019
Local Law 115 directed the Fire Department to require owners of multiple dwellings to post a notice in conspicuous locations indicating that those escaping a fire should close all doors behind them.
When escaping a fire, an apartment resident and the members of their household should close all doors behind themselves, including all doors within the apartment through which they exit.  At all other times, public hallway corridor doors and all stairwell doors should be kept closed (except, of course, when using it to enter or exit the apartment or floor).
Some stairwell doors, and some public hallway corridor doors serving as fire and smoke barriers, are held open by a magnetic device that releases when a smoke detector on the floor activates.  Such doors will close automatically, provided that there is nothing blocking them.  Such doors do not have to be kept closed, but once they are released by the fire alarm system they should be allowed to close.
The rule establishes the design and content of a "Close the Door" notice and require its posting on the public hallway side of stairwell doors.  The notice is to read:
In a Fire, Close All Doors Behind You!
Keep Fire and Smoke Out of Building Hallways and Stairs.
Keep Apartment and Stairwell Doors Closed at All Other Times.
Protect Your Neighbors and Your Home!
The message is visually reinforced by an image of a door ajar, with flames behind it.  The final rule includes the image to be reproduced and both versions of the sign, in color; slightly modifies the size of the sign and image; and clarifies the lettering and background requirements.  The final rule also clarifies that the notice must be maintained by promptly replacing any missing or damaged postings.
New York city apartment building emergency preparedness guide- click here ( mail to tenant) 
NYC emergency planning and evacuations for residential building owners/managers- click here
NYC fire safety guide - click here 
Protect your child from lead poisoning and window falls annual notice-click here 
NYC stove knob cover-click here for link

For more information about nyc fire department code click here

 Shipping and Handling Cost:
Our Shipping is fixed whether you buy 1 item or 20 items (We Ship within USA Only) - do not miss this opportunity to buy all signs needed at no additional shipping cost.
Sales Tax:
We are required to collect sales tax on any product sold on this site and shipped to an address in New York. The sales tax is 8.875 percent.
The requirements for sign content are determined by intended use and by applicable regulation. The BUYER is responsible for determining the appropriate content for a sign or package of signs. HPDSigns.com makes no warranty or representation of suitability of a sign for any specific application. IT IS THE CUSTOMER'S RESPONSIBILITY TO ENSURE THAT THE SIGNS THE CUSTOMER ORDERS ARE IN COMPLIANCE WITH ALL STATE, FEDERAL, LOCAL, AND MUNICIPAL LAWS. Please review terms and conditions prior to purchase. 
We provide both signs required by city and state regulation and Property Management Signs, Fire Department Signs, Sprinkler Identification Signs, Hallway Signs, Building Signs, Floor Signs, Sprinkler Signs, Safety Signs and Automatic Sprinkler System Only In Basement Signs
For more information about what is required, see the laws that are referenced and the rules applicable to your city and state. This page is for informational purposes only and is not intended as legal advice, professional advice or a statement of law. You may wish to consult with an attorney.
 Find us on:
Google Map , YELP , Bing Map, MapQuest , Yellow Pages , Google Plus, Amazon.com, Buildingsigns.com , HPDSIGNS.NYC, Facebook, HPDSIGNS (@hpdsigns) • Instagram photos and videos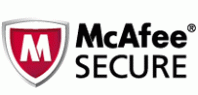 HPD  signs is a McAfee Secure Site!
We are proud to announce that HPD  signs is a certified McAfee Secure Site. Every day it passes daily extensive security tests. HPD  signs values the protection of consumers. HPD  signs is Not a Compromised Site**. HPD  signs does not employ intended viruses, spyware, and other online threats. HPD  signs is Not a Phishing Site and is Not an Attack Site* with Malware or Malicious Links. Valid SSL Certificate tests. HPD  signs is a certified McAfee Secure website. Every day HPD  signs passes intensive, Daily security scans, which only allow for the use of The McAfee SECURE™ Trustmark on HPD  signs. Every day HPD  signs passes intensive security tests regarding possible personal information access, links to dangerous sites, phishing, and other online dangers. Every day the appearance of The McAfee SECURE™ Trustmark at HPD  signs certifies that HPD  signs passes intensive daily security tests.
*Hackers create attack sites to intentionally host and distribute malicious software.
**Compromised sites are legitimate sites that are hacked to include content from attack sites.
HPD  signs is a McAfee Secure Site!
HPD  signs passes daily security tests!