Residential Building smoke Policy Disclosure Sign ( White, 8.5x14 inch,Aluminium)
Residential Building smoke Policy Disclosure Sign ( White, 8.5x14 inch,Aluminium)
Residential Building smoke Policy Disclosure Sign
Effective August 28, 2018, residential buildings with three or more units are required to create a policy on smoking and disclose it to tenants and prospective tenants. Building owners who fail to create and disclose a policy on smoking will be subject to fines.
Size 8.5 Inch x 14 Inch
Sign Material: Aluminium
Sign has mounting holes in each corner.
Round Corner
Sign Thickness 0.02''
Sign letters color: Black/Red
Sign background color: WHITE
Sign Type: Wall Mounted
DISCLAIMER to comply with the New York City Consumer Protection Law which applies to all businesses operating in New York City: HPDsigns.com is a small family-owned and family-operated Brooklyn-based business. HPDsigns.com is not a City of New York store nor are the website, products or services affiliated with the City of New York or any agency of the City of New York. HPDsigns.com itself, its business, website, products, services, or any hyperlinks from its website are not sponsored by, approved by, affiliated with, endorsed by, or connected to the City of New York or any agency of the City of New York, including but not limited to HPD, DOB, DOT, DSNY, FDNY directly or by implication 
New Law :Disclosure of Policies on Smoking in Residential Buildings:
What You Need to Know?
General Information In August 2018, New York City passed Local Law 147, which requires residential buildings with three or more residential units to create a policy on smoking and to share or disclose it with current and future tenants. This guide explains the purpose of this law and offers recommendations on how to meet its requirements.
Why did NYC pass Local Law 147? 
·        Local Law 147 will help protect New Yorkers from the dangers of secondhand smoke. It will also
·        help New Yorkers make informed decisions about where to live. Secondhand smoke is smoke that comes from burning any products used for smoking or that is exhaled by smokers. 
·        There is no safe amount of secondhand smoke; secondhand smoke exposure may increase your risk for certain diseases.
·        Adult nonsmokers exposed to secondhand smoke have higher risks of stroke, heart disease and lung cancer. 
·        Children exposed to secondhand smoke have higher risks of asthma attacks and other respiratory illnesses, middle ear disease and sudden infant death syndrome (SIDS).
This law requires building owners to create and share a policy on smoking with current and future tenants.
Why is a policy on smoking important for building owners and tenants? 
·        Smoke commonly travels between apartments.
·        Tenants can decide whether they want to live in a building based on the building's policy on smoking. This will help tenants understand their risk of secondhand smoke exposure while at home. 
·        This information is important for parents with young children and for others, such as older adults,who may spend more time at home. More time spent at home could mean higher exposures to secondhand smoke.
How to Comply What does this law require?
The law requires that owners of buildings with three or more residential units: 
·        Create a policy on smoking and share it with current and future tenants.
·        Share where smoking is and is not allowed on the property, including all indoor and outdoor
 locations. (The Smoke-Free Air Act bans smoking tobacco or non-tobacco products and using ecigarettes in common indoor areas.)
·        Provide an annual notification of the policy on smoking to tenants- recommended with lease renewal.
·        Provide a notice to all tenants if the policy on smoking changes
·        Post Policy – In lobby
The law does not require housing to be smoke-free. 
If a building decides to go smoke-free, the policy would not ban people who smoke from living in the building; it would ban smoking anywhere in the building, including the home.* A building may choose to apply a policy on smoking to new tenants, allowing existing tenants to continue smoking inside their apartments. o A building may choose to ban only certain kinds of smoking inside units (for example, banning tobacco and marijuana, but not e-cigarettes).
* A building may adopt a smoke-free policy but must exempt rent stabilized or rent controlled units where the resident does not agree to the policy. As a result, there may be mixed buildings with some smoke-free units and some exempt units.
What does the new law requiring NYC apartment buildings ? No smoking law for NYC apartments is in effect !!
The Local Law 147, goes into effect Aug. 28 and mandates that all multidwelling properties outline and clearly post a smoking policy for its tenants. Although the law does not force landlords and  boards to make their buildings smoke-free — tobacco use-Smoking in common areas is already prohibited by city law – NYC Department of health.
The Local Law 147 requires owner to have  a written policy that states in what parts of a building smoking is permitted or prohibited, including all common outdoor areas, like rooftops, balconies and patios. The policy must be given to all tenants and owners and publicly displayed in the building. The law simply requires the owner/board to adopt a policy and to disclose that policy to all residents and potential residents.
The penalties for violations are between $100 and $400 for a first violation, between $500 and $1,000 for a second violation in a period of twelve months, and between $1,000 and $2,000 for a third, and subsequent violations in a period of twelve months.
READ MORE NYC SMOKE FREE REGULATIONS
Read More NYC Health Disclosure of Policies on smoking in residential Building
Shipping and Handling Cost:

Our Shipping is fixed whether you buy 1 item or 20 items (We Ship within USA Only) - do not miss this opportunity to buy all signs needed at no additional shipping cost.
Sales Tax:
We are required to collect sales tax on any product sold on this site and shipped to an address in New York. The sales tax is 8.875 percent.
The requirements for sign content are determined by intended use and by applicable regulation. The BUYER is responsible for determining the appropriate content for a sign or package of signs.  HPDSigns.com makes no warranty or representation of suitability of a sign for any specific application. IT IS THE CUSTOMER'S RESPONSIBILITY TO ENSURE THAT THE SIGNS THE CUSTOMER ORDERS ARE IN COMPLIANCE WITH ALL STATE, FEDERAL, LOCAL, AND MUNICIPAL LAWS. Please review terms and conditions prior to purchase. 


For more information about what is required, see the laws that are referenced and the rules applicable to your city and state. This page is for informational purposes only and is not intended as legal advice, professional advice or a statement of law. You may wish to consult with an attorney. 

 Find us on:
Google Map , YELP , Bing Map, MapQuest , Yellow Pages , Google Plus, Amazon.com, Buildingsigns.com , HPDSIGNS.NYC, Facebook, HPDSIGNS (@hpdsigns) • Instagram photos and videos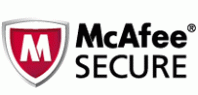 HPD  signs is a McAfee Secure Site!
We are proud to announce that HPD  signs is a certified McAfee Secure Site. Every day it passes daily extensive security tests. HPD  signs values the protection of consumers. HPD  signs is Not a Compromised Site**. HPD  signs does not employ intended viruses, spyware, and other online threats. HPD  signs is Not a Phishing Site and is Not an Attack Site* with Malware or Malicious Links. Valid SSL Certificate tests. HPD  signs is a certified McAfee Secure website. Every day HPD  signs passes intensive, Daily security scans, which only allow for the use of The McAfee SECURE™ Trustmark on HPD  signs. Every day HPD  signs passes intensive security tests regarding possible personal information access, links to dangerous sites, phishing, and other online dangers. Every day the appearance of The McAfee SECURE™ Trustmark at HPD  signs certifies that HPD  signs passes intensive daily security tests.
*Hackers create attack sites to intentionally host and distribute malicious software.
**Compromised sites are legitimate sites that are hacked to include content from attack sites.
HPD  signs is a McAfee Secure Site!
HPD  signs passes daily security tests!