Inspection Frame 8.5 X 11 (Heavy Duty Inspection Frames 8.5X11)
Inspection Frame 8.5 X 11 (Heavy Duty Inspection Frames 8.5X11)
Inspection visit frame 8.5' x 11' Heavy Duty 
Inside Dimension for Visit Card 8.5" x 11"
Outside Dimension of frame  9.75" X 12.25"
Weight :14.3OZ
Material -Aluminum
The use is for:
Inspection Frame 
Visit Frame
Elevator Inspection Certifecate
certificate of inspection visit frame
Exterminator Visit Frame 
Boiler Maintenance Card Frame 
Elevator Certificate frame, 
Elevator sign Frame, 
Elevator Permit frame, 
Equipment frame 

Usage:
Building

Construction
Boiler Rooms
Exterminator 
Top quality metal frame border in a matte silver finish

Heavy duty  profile design

Includes a backer that your graphic rests against inside of the frame

Features a clear overlay to cover and protect the insert
Silver Poster Frame 8-1/2" x 11" Aluminum
Our slide-in silver poster frame is quickly becoming a best seller.offering a new design look and a durable option to less expensive styles. Versatile frame that can be mounted vertically (for 8.5" wide by 11" high) inserts or horizontally (for landscape 11" wide by 8.5" high graphic). Your Poster/ print is inserted from the top (or side) by simply sliding out the backing and clear, protective graphic cover. This silver poster frame never has to leave the wall once it has been mounted!
 Find us on:
Google Map , YELP , Bing Map, MapQuest , Yellow Pages , Google Plus, Amazon.com, Buildingsigns.com , HPDSIGNS.NYC, Facebook, HPDSIGNS (@hpdsigns) • Instagram photos and videos
At HPDsigns we specialize with all NYC Department of Building signage (DOB), NYC Housing Preservation and Development signage (HPD) and NYC Department of Transportation signage (DOT). Our objective is to provide property managers, construction site operators and building owners with signs required by NYC agencies and NYC Fire Department, aluminum signs, warnings and notices for quick and heavy duty installation, required building  signs, aluminum signs to install in buildings with proper HPD designation, as well as Inspection Frames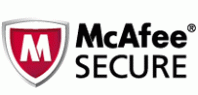 HPD  signs is a McAfee Secure Site!
We are proud to announce that HPD  signs is a certified McAfee Secure Site. Every day it passes daily extensive security tests. HPD  signs values the protection of consumers. HPD  signs is Not a Compromised Site**. HPD  signs does not employ intended viruses, spyware, and other online threats. HPD  signs is Not a Phishing Site and is Not an Attack Site* with Malware or Malicious Links. Valid SSL Certificate tests. HPD  signs is a certified McAfee Secure website. Every day HPD  signs passes intensive, Daily security scans, which only allow for the use of The McAfee SECURE™ Trustmark on HPD  signs. Every day HPD  signs passes intensive security tests regarding possible personal information access, links to dangerous sites, phishing, and other online dangers. Every day the appearance of The McAfee SECURE™ Trustmark at HPD  signs certifies that HPD  signs passes intensive daily security tests.
*Hackers create attack sites to intentionally host and distribute malicious software.
**Compromised sites are legitimate sites that are hacked to include content from attack sites.
HPD  signs is a McAfee Secure Site!
HPD  signs passes daily security tests!